COVID-19 OPERATIONAL UPDATES & GUIDELINES
Graceland Wedding Chapel hours of operation from 9:00 am to 10:00 pm Daily.

We encourage legal wedding couples to pre-register with the Marriage License Bureau prior to their arrival in Las Vegas.

https://clerk.clarkcountynv.gov/AcclaimClerkPreApp

And please familiarize yourselves with the Marriage Bureau's safety protocol.

http://www.clarkcountynv.gov/clerk/Pages/covid19info.aspx

For your safety, as well as our staff, everyone at the chapel is required to wear face coverings, as well as during the limo transportation, with the exception of the Bride and Groom at the chapel, just prior to their ceremony starting. So the Bride and Groom can choose to wear or not to wear a mask. Fully vaccinated guests will also have the option to wear or not wear masks.

Guests will hand sanitize upon entering the property.

Guests will be asked to comply with the floor markings and social distancing.

A designated staff member will be responsible for ongoing sanitizing procedures in accordance with CDC recommendations.

Staff members will minimize personal contact with guests and documents.
​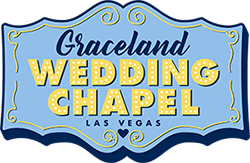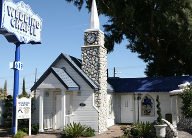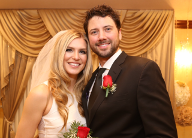 Home of The World's First Elvis Themed Wedding
Home of The World's First
Elvis Themed Wedding