Virtual Elvis Ceremonies
$279
Are you looking for a super fun and romantic idea that you can do from the comfort of your own home. Maybe for an anniversary, Birthday or no reason at all? And, something you can invite all your friends to watch? Graceland Wedding Chapel proudly introduces the world's first VIRTUAL VOW RENEWAL / COMMITTAL CEREMONY with the KING of ROCK n Roll.​
Ceremony Includes:
A live "virtual" vow renewal or non-legal commitment ceremony conducted online by an Elvis impersonator using Zoom Video Webinar

Invite up to 50 guests to watch the ceremony "Live" via Zoom
(No technical support)
Elvis impersonator to sing 3 Elvis songs
Elvis impersonator will conduct traditional vows
Elvis impersonator will conduct his "famously fun" Elvis vows
Couple can record the ceremony through the Zoom platform
Couple will receive a Graceland Wedding Chapel Vow Renewal or Commitment Certificate via email
The couple will also receive a 15% discount on a future chapel ceremony that is redeemable for one year following your Virtual ceremony.
What to expect?
After booking online or by phone, a consultant will email you your Virtual Ceremony details, which will include your Zoom link for the ceremony & a Zoom link for your guests to view your ceremony within 24 to 48 hours.
(Please understand, we are unable to provide technical support for guests.)

Roughly 24 hours prior to your ceremony, a consultant will perform perform a Zoom test with you to ensure you are easily able to log in on the day of the ceremony.

Approximate 10 to 15 minutes prior to your reservation, a consultant will initiate your Zoom practice session, and prepare you for your ceremony.

You will have the ability to record your ceremony directly through the Zoom platform, which you can save to your local computer.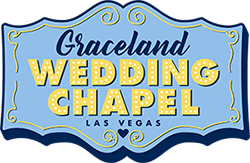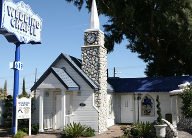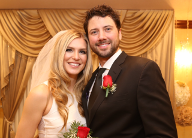 Home of The World's First Elvis Themed Wedding
Home of The World's First
Elvis Themed Wedding