This page was inspired by Stephanie, the daughter of Doreen & Warner Pingel from Los Angeles. Her parents were married in our chapel back when it was still called the Gretna Green in 1957. She discovered the old brochure featured above while cleaning out her garage and was kind enough to share it with us. With her permission, we would like to share their story.
Do you have vintage photos you would like to share? We'd love to hear from you and about your story.
Email us at weddings@gracelandchapel.com.
​
Doreen and Warner Pingel are from Los Angeles and they were married at the Gretna Green Wedding Chapel on December 26, 1957. My mom was born and raised in Oregon but moved to Los Angeles with her friend Pam (who was one of their witnesses as well as her husband Jack), where she met my dad Warner, who was born in Germany He came here with his dad at age 13. The rest of the family followed a year later. My mom was a bookkeeper and my dad painted cars. He owned a paint and body shop in Los Angeles.​​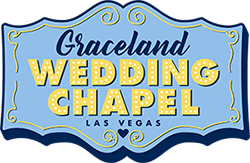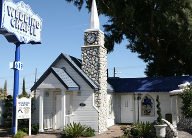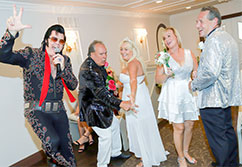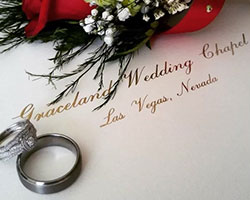 Home of The WORLD'S FIRST Elvis Themed Wedding
&
OFFICIALLY LICENSED by Elvis Presley Enterprises
Home of The WORLD'S FIRST
Elvis Themed Wedding
&
OFFICIALLY LICENSED
by Elvis Presley Enterprises